Learning Physiology Models from Patient Vital Signs Data: Opportunities and Challenges in Multidisciplinary, Clinically-Focused Research
5 October 2021

6:00pm

–

7:00pm
Register for virtual attendance
Speaker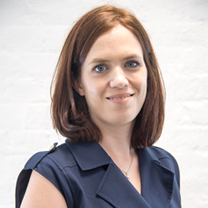 Professor Rebecca Shipley
Director, UCL Institute of Healthcare Engineering
Rebecca Shipley is Professor of Healthcare Engineering at UCL, and Director of the UCL Institute of Healthcare Engineering. Her research interests lie in mathematical and computational modelling in medicine and biology. Her work encompasses multidisciplinary approaches which integrate data from biological experiments, imaging and patients, and she works in application areas spanning cancer, tissue engineering, and human physiology. She co-founded the UCL Centre for Nerve Engineering, which brings together physical, engineering, life and clinical scientists to tackle nerve injury repair and also co-leads the UCL CHIMERA Hub on learning models on patient physiology from vital signs data. Her research has been awarded numerous prizes, including the Rosetrees Trust Interdisciplinary Prize 2016 for research at the interface of mathematics, computer science and medicine. In 2021, Becky was awarded an OBE in the Queen's Birthday Honours for services to the COVID-19 pandemic.
In her role as Director of the UCL Institute of Healthcare Engineering, Becky coordinates interdisciplinary research activities within healthcare engineering across UCL and its partner hospitals within the UCL Partners academic health system. She is also Non-Executive Director at the Royal National Orthopaedic Hospital NHS Trust.
About Era of Digital Medicine
A collaboration by The University of Queensland and the University of Zurich, and supported by the Global Strategy and Partnerships Funding Scheme, the Era of Digital Medicine webinar series features talks by internationally renowned researchers in the fields of digital medicine, healthcare engineering, artificial intelligence and machine learning.
Thanks to breakthroughs in the application of computational science in health, the promise of embedded data algorithms to assist clinical decision making is becoming clear. Combining these advances with the data-rich paediatric intensive care unit (PICU) environment presents a unique opportunity to conduct high-quality research to benefit the sickest children. There is an urgent need to address crucial research questions through large, multi-centre studies, incorporating traditional (clinical trials) and cutting-edge methodologies (machine learning and personalised medicine approaches).